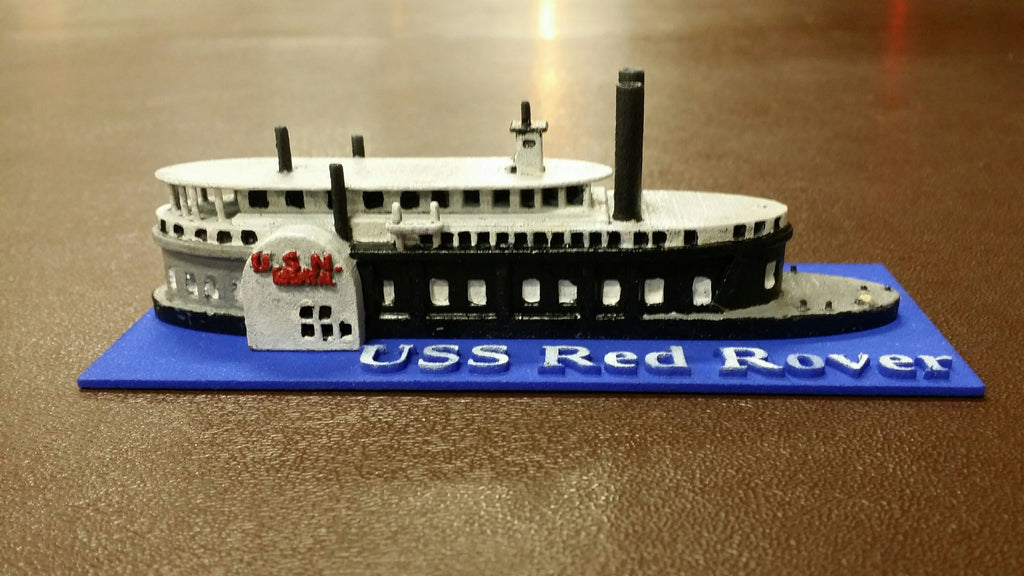 USS Red Rover (Price for PAINTED Model - Unpainted Available on Shapeways)
Captured CSN Riverboat converted to Hospital ship.  The first of her kind, with innovations that saved thousands of lives. 75% of all profits from sales of this ship will be donated to the Wounded Warrior Project. Model is approximately 5 1/4" long.
Price listed is for a PAINTED MODEL, base not included.  Model will be painted in a scheme similar to that shown unless customer requests otherwise in the comment section of the order.
The UNPAINTED MODEL is available through our Shapeways store for $45 - Click HERE! Blue base with raised ship's name also sold separately in the Shapeways store!