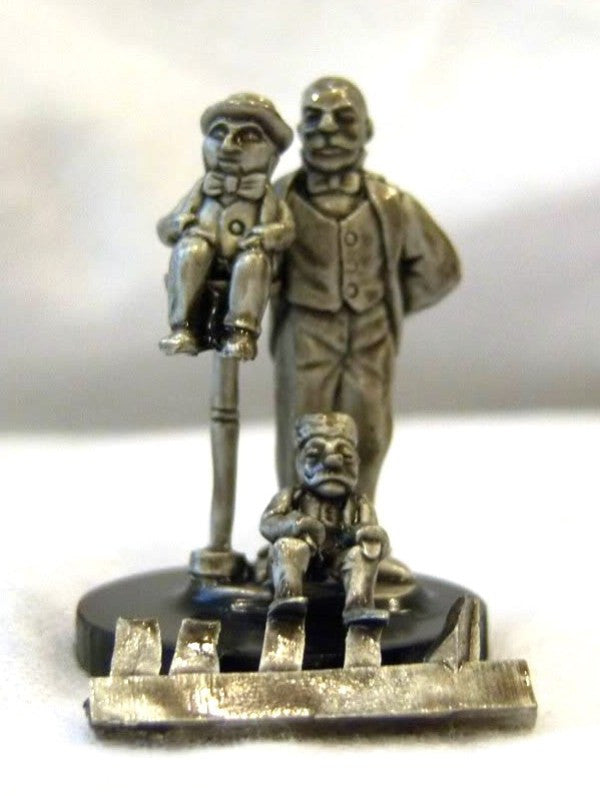 The Great Adamski, Itinerant Performer, Solver of Problems
Ventriloquist with revolver, and two (interchangeable) puppets! 
The Great Adamski moves freely amongst the upper and lower classes in Shanghai. His reputation as a performer has made him a minor celebrity with the public. His reputation as a... solver of problems... has made him a valuable ally for those who can afford his unique services. Adamski was sculpted by Brian Cooke. He includes an extra puppet, is designed so that the puppets can be magnetized and interchanaged, and more puppets are planned for future release. In addition, he carries a small suprise held behind his back... a trusty revolver of Czarist manufacture... Approximately 30mm tall to the eye.