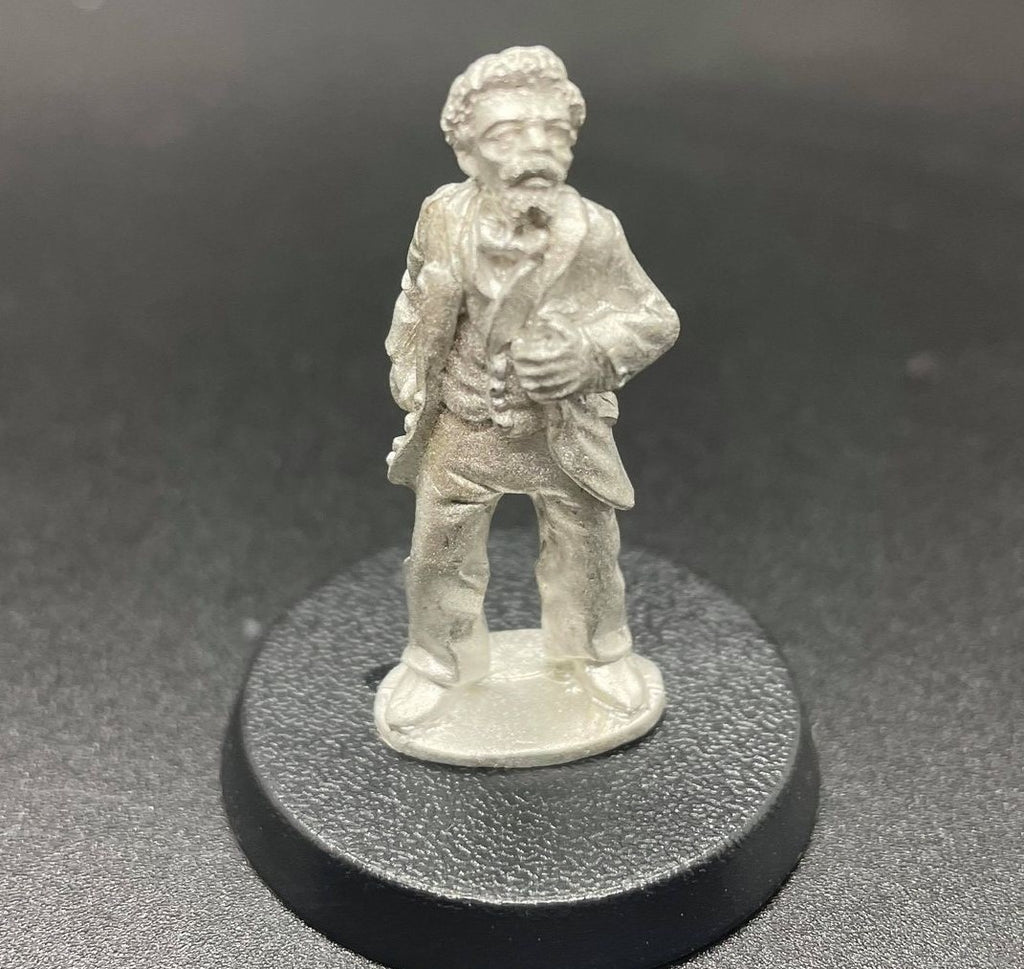 Robert Smalls, Hero of the Union
Robert Smalls was a skilled harbor pilot at Charleston Harbor, who although enslaved, had earned the trust of the Confederate Navy at the Port.  On May 13, 1862, he successfully stowed away numerous slaves on the CSS Planter, escaped with them past Confederate lines, and immediately surrendered to the Union Navy. 
After his daring escape, he was given a reward, met with President Abraham Lincoln, and eventually became the captain of the Planter - now the USS Planter, of course!
After the war, he served in the South Carolina state Assembly and Senate, and then went on to serve in the United States House of Representatives from 1874 to 1886.
He is a true Champion of History. 
His model is 32mm and depicted on a 32mm base. (Base not included). Sculpted by Christian Amerise.